ES Home Brightex - Your Retail and Wholesale Partner for All Lighting and Solar Lighting items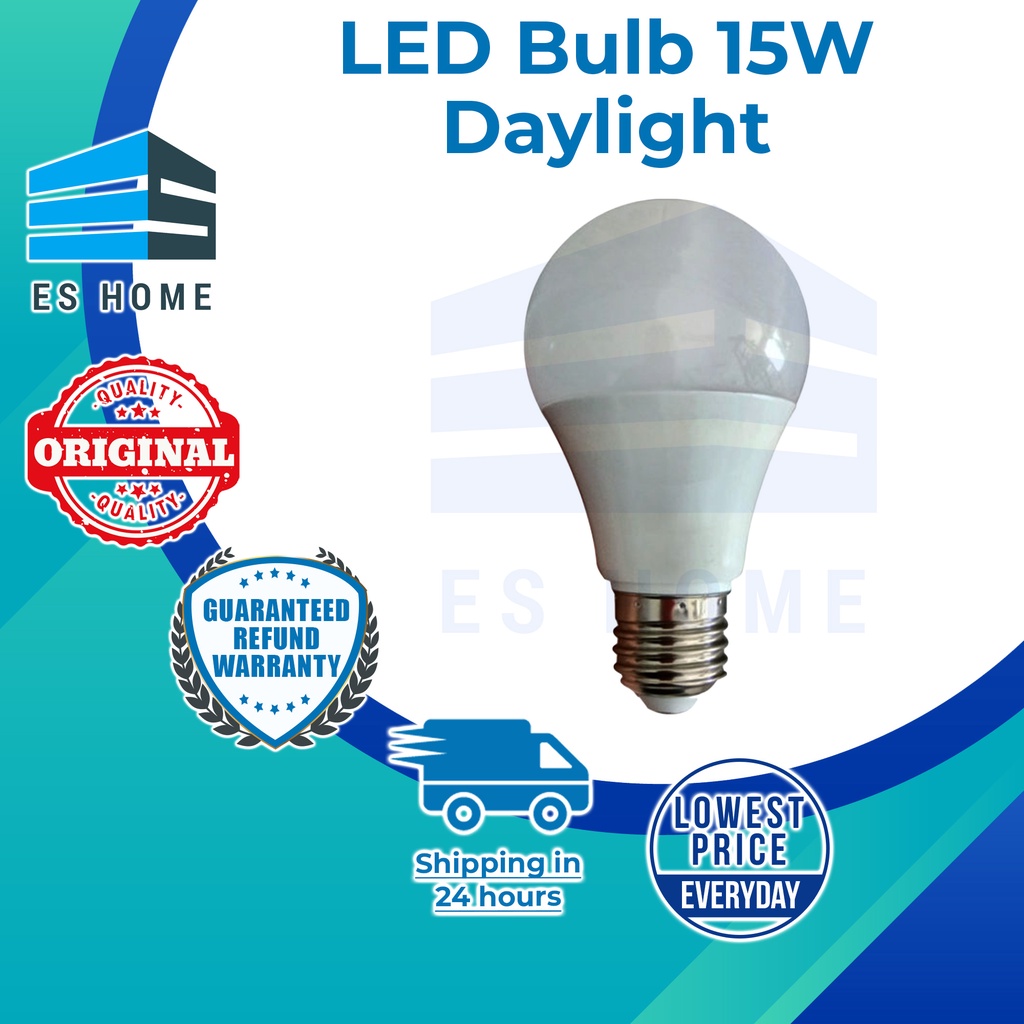 Luminous Flux:
Light Source:
Color Temperature:
PC Cover: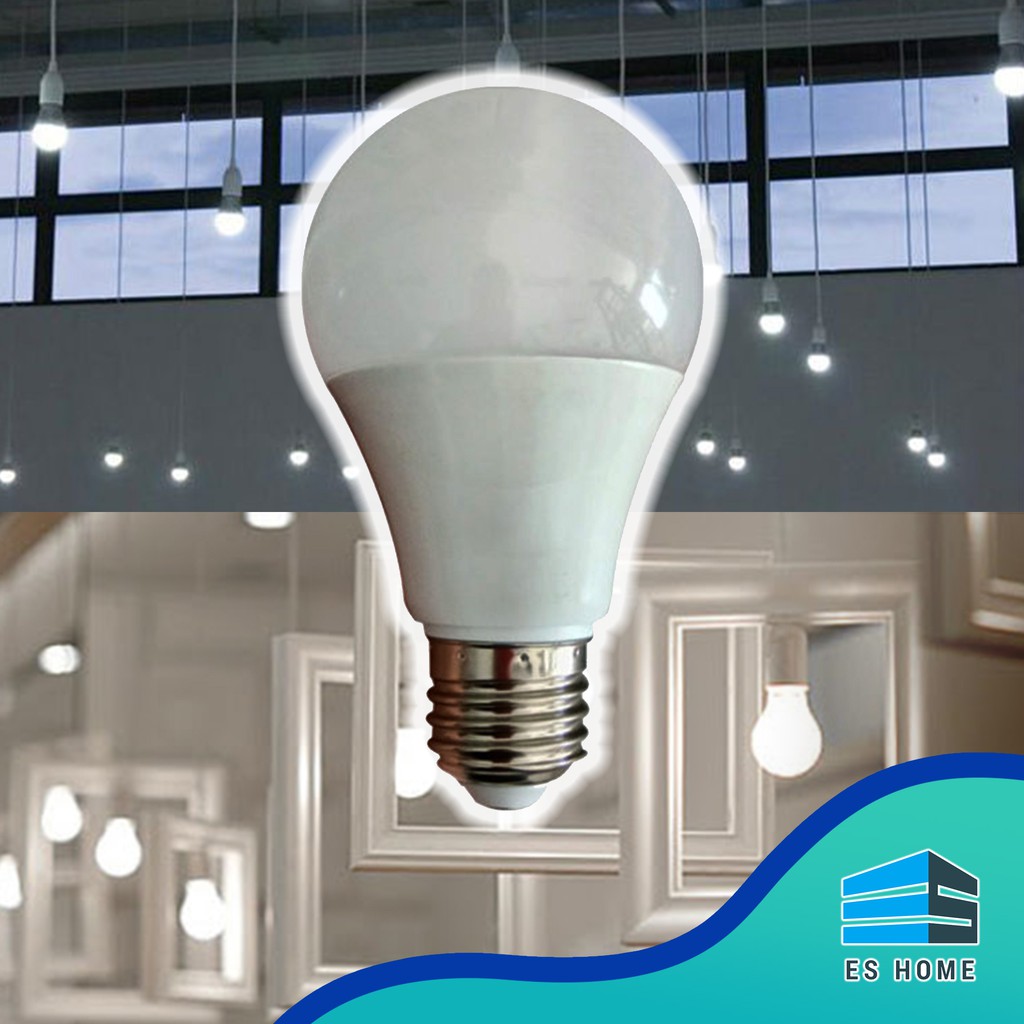 Bulb Holder:
120 Degrees
AC 85-265V
Add ES Home's Brightex LED bulbs 15 watts to your cart now! These products are the most functional lighting solutions for commercial, industrial, and residential properties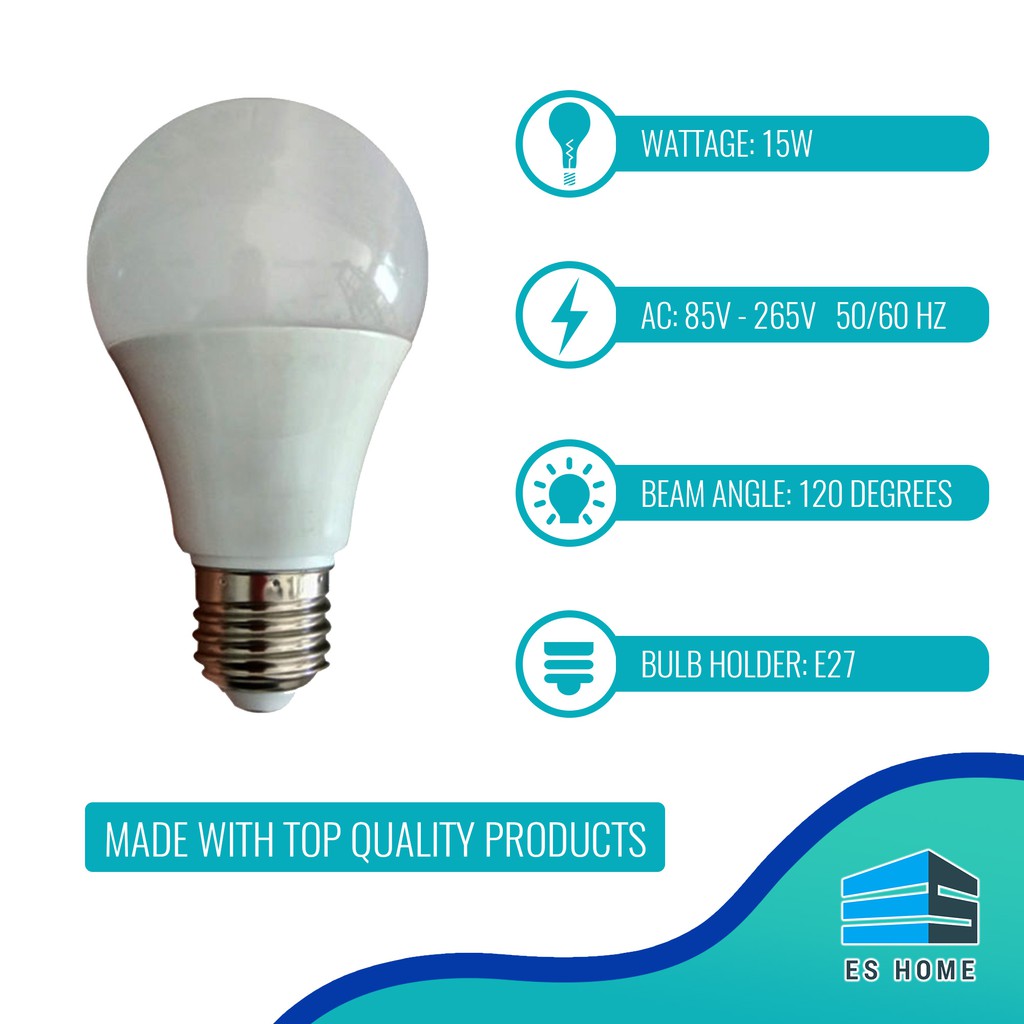 Aside from that, these items are available in various wattages and color renderings, which is why you can easily find the right LED bulbs for your space!
Here are the following benefits you could experience when you buy these items today:
They have better performance than their predecessors since they emit bright lights by only consuming low energy
ES Home's Brightex LED bulbs are exceptional lighting solutions because they have a low defect rate of 1% a year and have over 30,000 hours of life span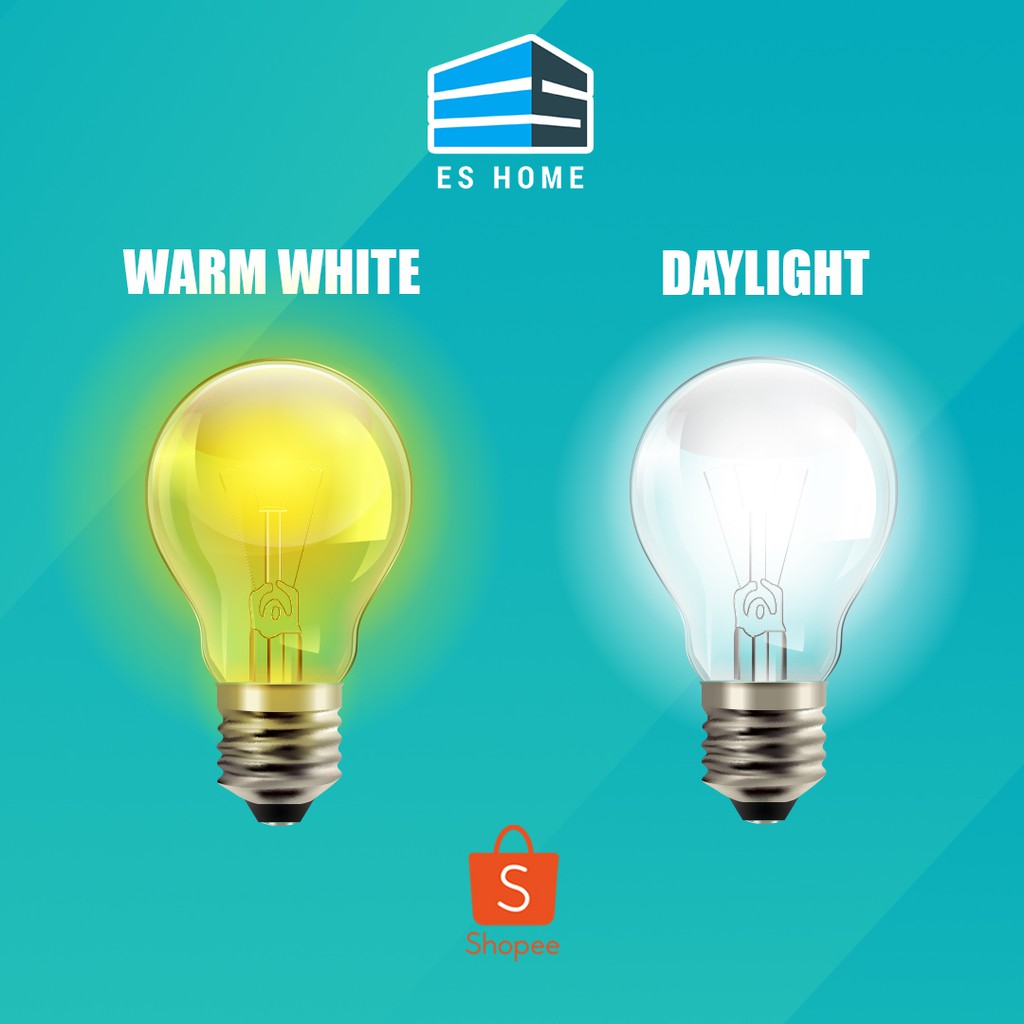 Therefore, these items will stand the test of time, allowing users to also save on their maintenance costs!
Powered by light-emitting diodes and circuitry, these LED bulbs are non-hazardous
Aside from that, ES Home's Brightex LED bulbs are kind to the environment because they are recyclable and disposable
Also, ES Home has quick and reliable delivery nationwide, so check out now to get our best deals! Make home lighting wonderful every day with ES Home!