Welcome to Candle Bella PH!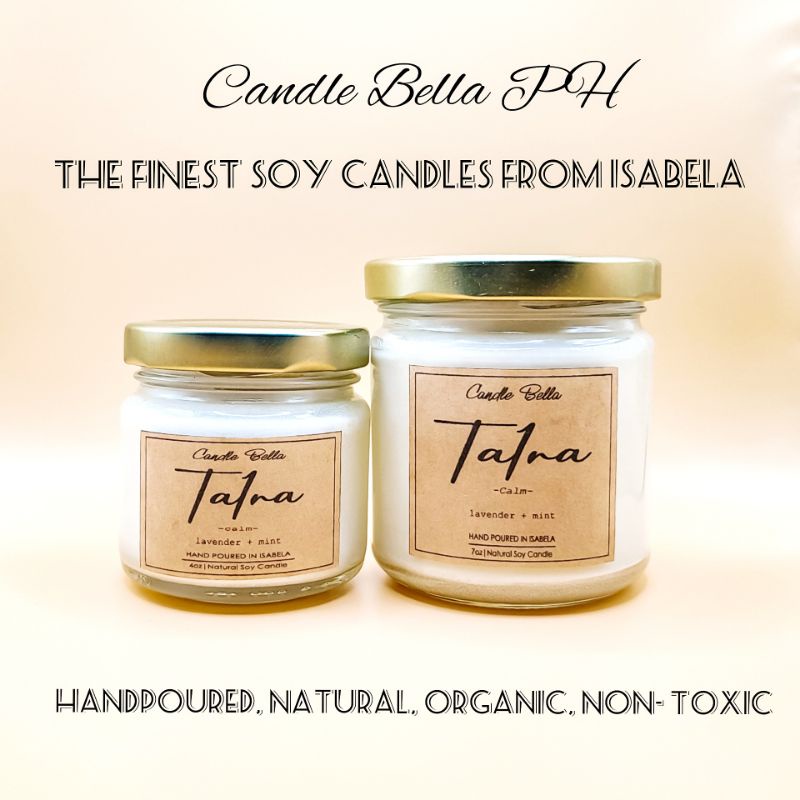 100ml or 4oz | 6 x 6 x 6
200ml or 7oz | 8 x 8 x 8 cm | Cotton Wick | Approx 60 hours
It is our very own blend of Lavender Mint Scent
It has bright refreshing notes of pink pepper, crushed mint leaves and bergamot upon notes of lavender, vetiver, sandalwood and patchouli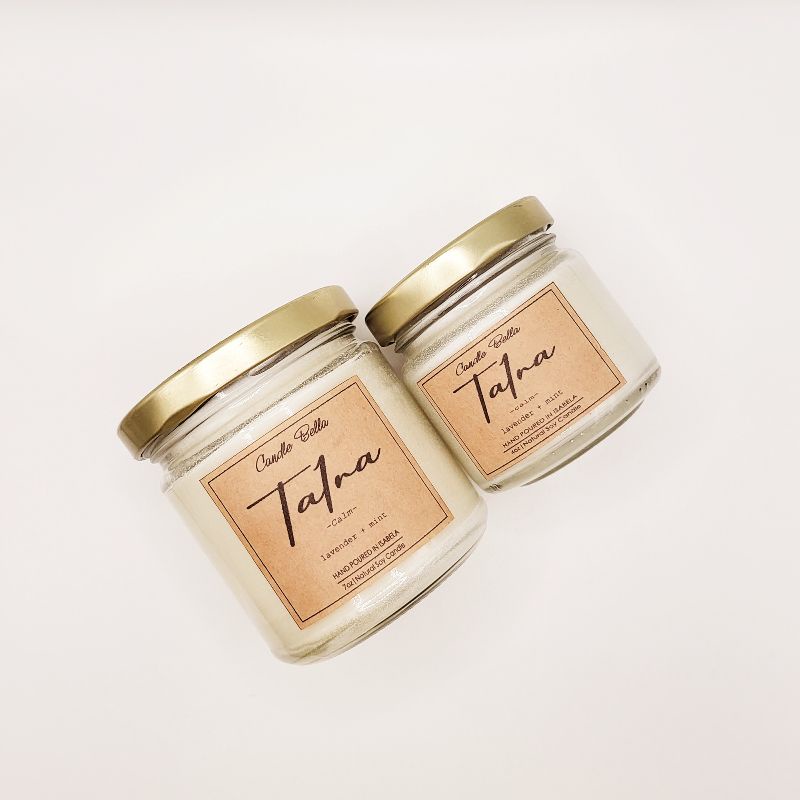 For me it brings about joyful memories of loved ones
WHY BUY FROM US?
100% natural, organic, non-toxic
For protection, we reuse bubble wraps from our glass supplier and papers from schools in our municipality that would have otherwise gone to waste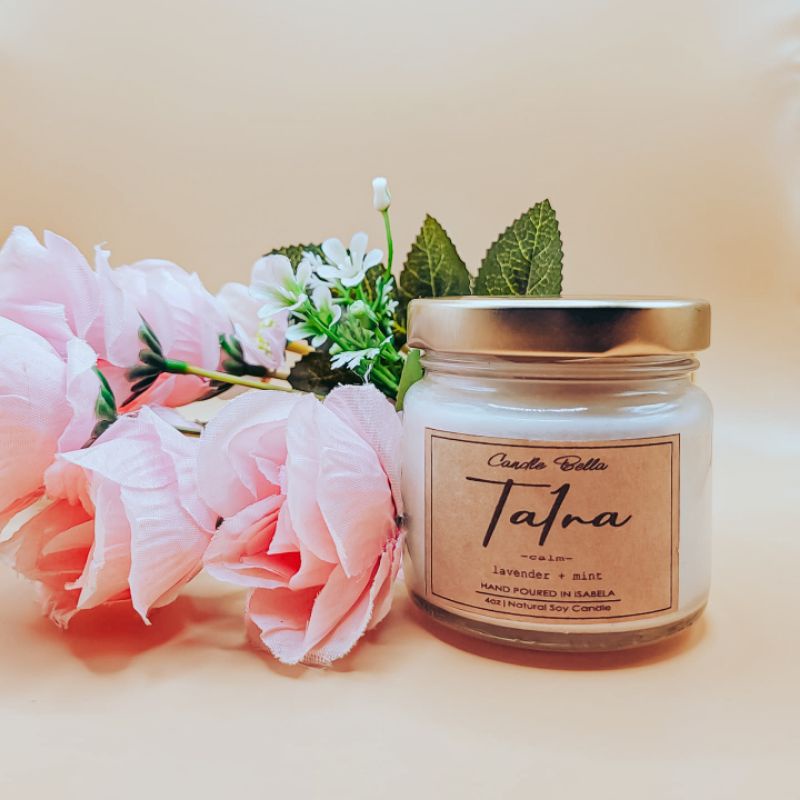 High quality wicks which make our candles burn evenly without smoke
A great addition to your home
CANDLE CARE
Make sure to allow it to burn up to all sides of the jar to avoid tunneling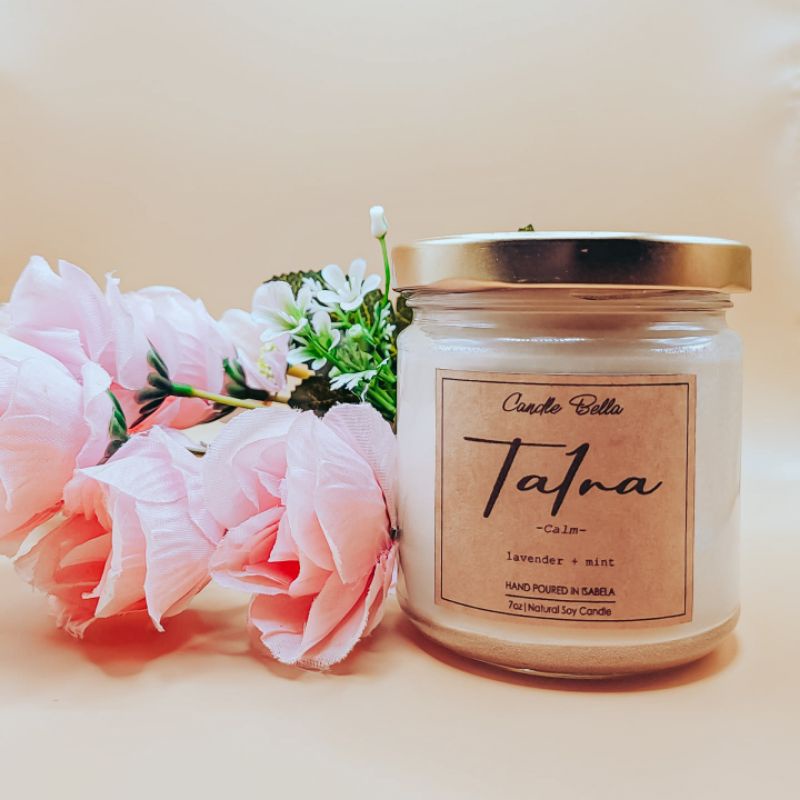 Do not burn for more than 4 hours at a time
You may see FROSTING OR SWEATING and slight imperfections
This will not affect the qualiyy of your candle
weddings, baptismal, debut, birthday, valentine's, christmas, new year, baby shower etc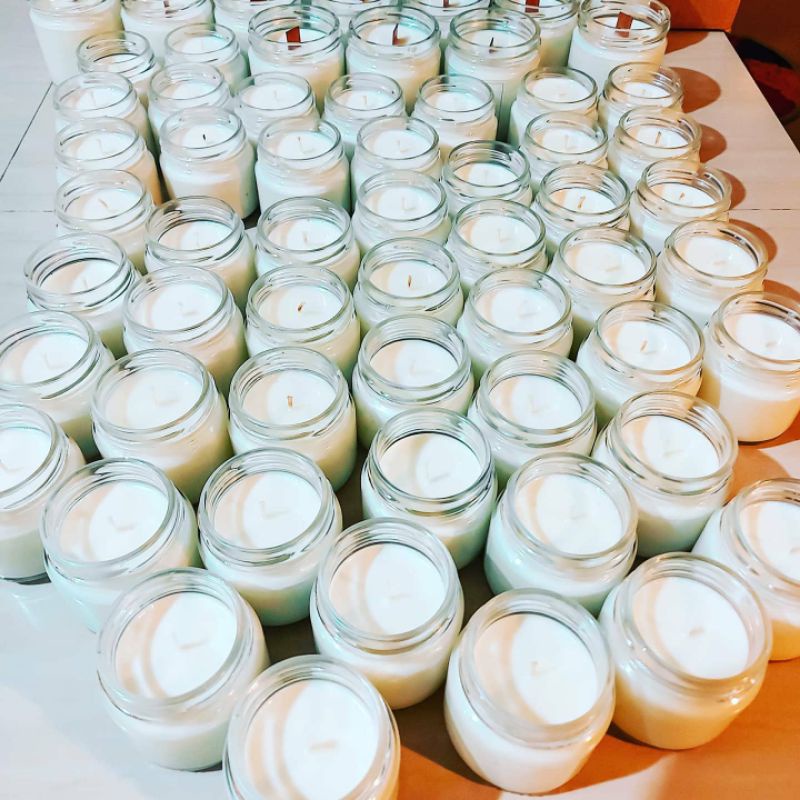 Just send us a DM
Unless otherwise stated, we ship out same day or next day
This is courier cut off time
If you like our candles, please give us a positive review and keep supporting local!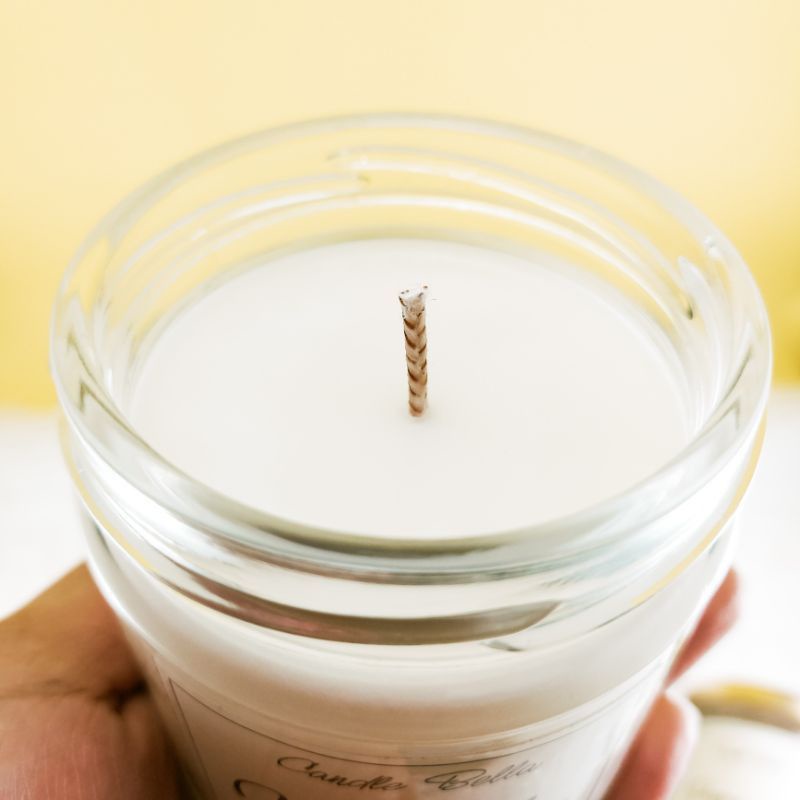 Agbiag ti produkto a Pilipino!